Fleckvieh Genetics for Shrewsbury Auction, 23rd March 2021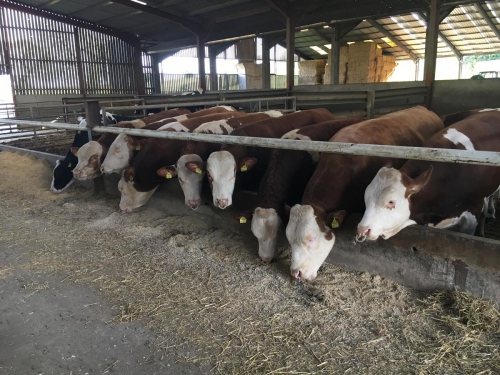 5 Elite Austrian Fleckvieh bulls will be offered for sale at Shrewsbury Auction on 23rd March 2021 by SQ Genetics.
These Bulls have been bought personally by Jim himself from Slate Quarry Farm.
DATE: Tuesday 23rd March 2021
LOCATION: Shrewsbury Livestock Auction, Bowman Way, Shawbury Turn, Battlefield, Shrewsbury SY4 3DR.
For any further details contact:
Richard (Wrexham, England) 07771516605
Jim (N.Ireland) 07590 444 732