Fleckvieh Genetics for Carlisle Auction, 1st April 2020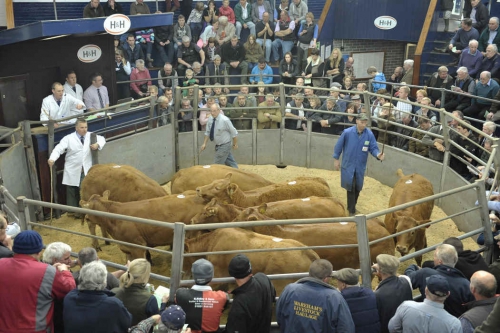 ON SITE AUCTION NOW CANCELLED - PLEASE BID ONLINE AT HARRISON & HETHERINGTON WEBSITE
CLICK HERE FOR LIVESTOCK AUCTION
SQ Fleckvieh Genetics have another 10 Elite Genomic Austrian Bulls on offer along with 6 In-Calf Breeders Heifers at Carlisle Auction on 1st April 2020.
These Bulls have been bought personally by Jim himself from Slate Quarry Farm.
Please click on image details for the 10 Pedigrees and Genomics of the Bulls we are offering.
DATE: Friday 10th April 2020 - Auction begins at 9am
LOCATION: CLICK HERE FOR LIVESTOCK AUCTION
For any further details contact Jim Hamilton
Mobile - 07590 444 732
Home - 028 8775 8898.