Fleckvieh First For Balmoral
S.Q. Fleckvieh are offering 5 High Genomic Bulls and three in-calf Heifers on Tuesday 23rd February 2016.
First Bull Wattonas by the high Genomic Sire Watt. Wattonas has a PLI of 126, +658 milk with good Fat and Protein. His Dam is classified 88points for Udder and has averaged 9194, 4.45, 3.80 in her first two lactations. He is from the Sigl herd which has a herd average of 10,500 litres.
Superman is the next into the ring. He is by Symposium the Fat and Protein specialist with excellent Udders. With a PLI of 125, +672 milk, +0.19 Fat and +0.13 Protein combined with an Udder score of 116 makes this bull very special. His cow family is outstanding. His Dam Bayern by Rumgo averaged 16,001 litres in her first three lactations at 4.20, 3.73 with 16,974 in her third. His G Dam average 12,197 litres in six lactations. Bayern's first Daughter by Remut gave 11,600 litres in her first lactation, was flushed and produced 3 Bull calves which are in A.I. and one Heifer calf being the highest calf ever tested at 154. The Friedl Herd where he is from has a herd average of 12,000 litres and has many proven scores in A.I.
Next up is Simba with a TM of 124, +358 milk, +0.23 Fat, +0.08 Protein with a very good Udder score of 117. Again by Symposium his Dam averaged 9,949 in her first 5 lactations at 4.42 and 3.54.
Valentin has a PLI of 130, +654 milk, +0.10 Fat, -0.03 Protein and Udder score of 110 and is from a high classified cow that averaged 9,978 in 5 lactations at 4.56, 3.59. He is from one of the best herds in Austria.
The final Bull Romba again from a high classified Dam average 10,167milk, 4.26 Fat, 3.55 Protein in her first five lactations. Also three very good in-calf heifers from high milk, Fat and Protein Dams and in-calf to top A.I. Bulls.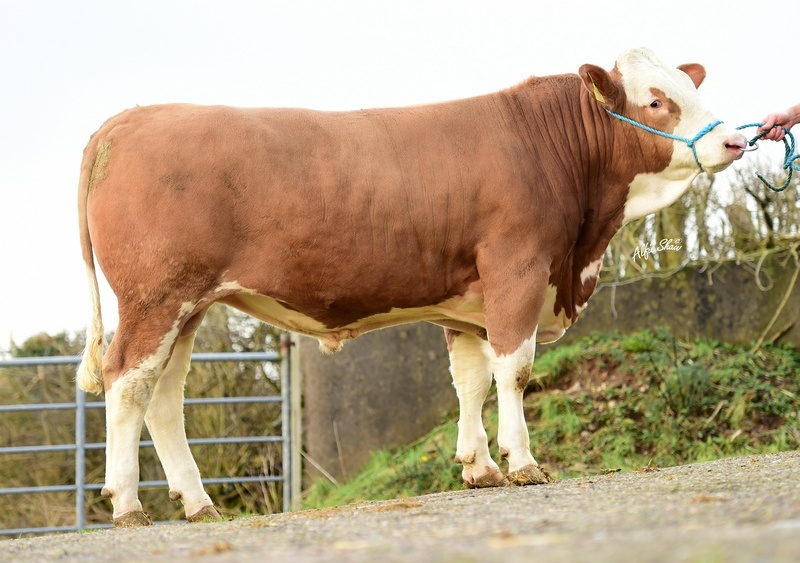 WATTONAS
SUPERMAN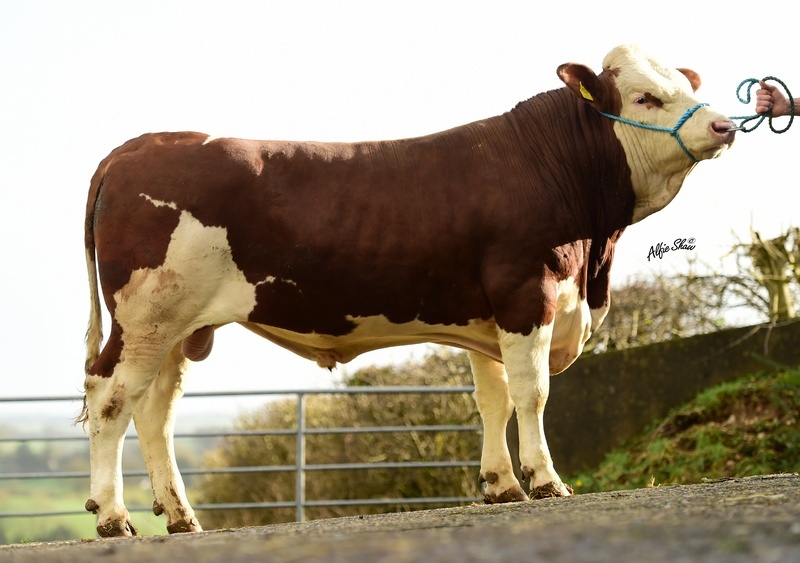 SIMBA
For more details contact Jim Hamilton on Mob. 07590444732